Explore
We'll learn what's most important to you and review your current financial situation.
Evaluate
We'll help you determine how much money you need to live comfortably in retirement.
Create
We'll help you implement a strategy that reflects your goals — and keeps you on track.
It's never too late to
Work toward your Dreams
What do you want out of retirement? What do you want to leave behind? We can help you use the nest egg you've built to fund your retirement future.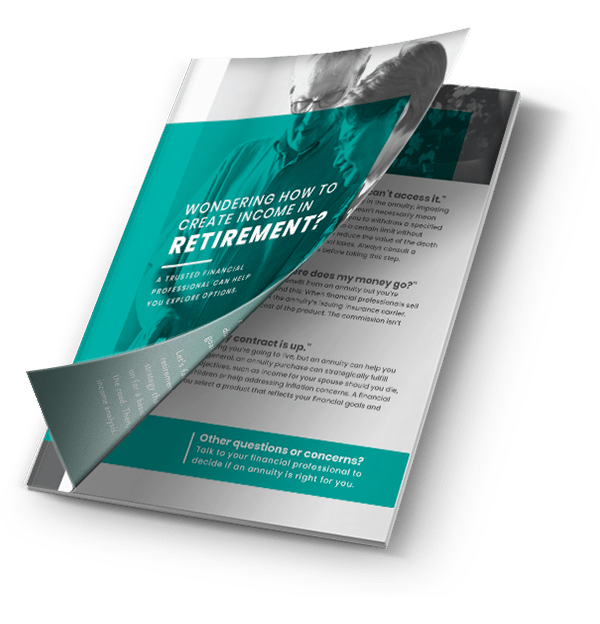 Wondering How to Create Income in Retirement?  A Trusted Financial Professional Can Help You Explore Options
Do you believe these 5 annuity myths?
In this guide, we address common misconceptions about annuities to help you decide if an annuity might be right for you, including:
Annuities make accessing money impossible.
Annuities are too complicated to understand.
Savings are enough - why an annuity?